I've just returned from a lovely short break away in Suffolk, visiting a friend who I don't see that often because it's a 6 hour journey. A long way in the UK!
Hence I painted this flamingo before I went, for my letter F challenge. It is an ACEO (art card editions and originals 3.5 by 2.5 inches). Again the flamingo is painted with glass paint on acetate, overlaid on a watercolour background. I will put him on my website www.animalglassdesigns.co.uk , not ebay, as I've decided 2 internet shops and my website is enough to keep track of!
I didn't have time to paint any other animal beginning with F,  I was planning on painting a frog on a glass, but a few weeks ago I did paint this fox. It is an acrylic painting on canvas with a glass painted fox.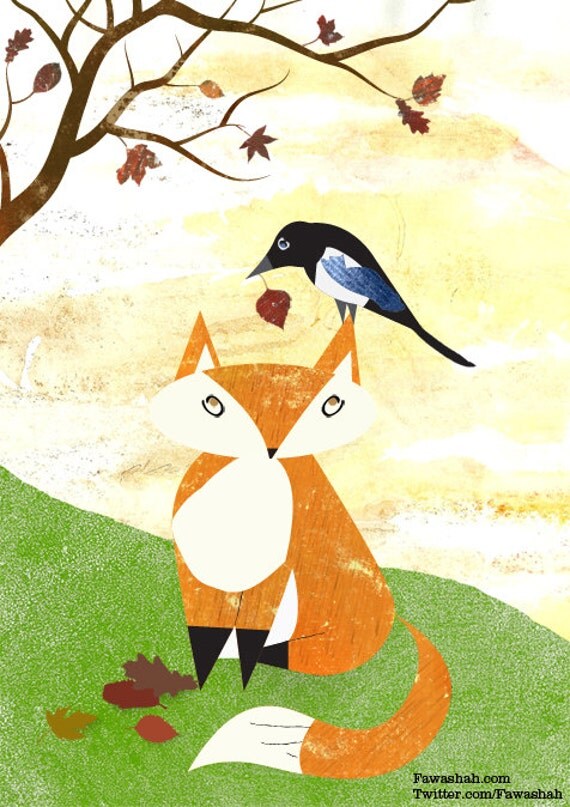 My featured business this week is a crafter. Her name is Farah Shah, but her illustrator name is Fawa and she does wonderful animal illustrations.
Farah says 'I am mostly inspired by surroundings and my cat, Bubbles. This is where Bird and Cat started from.'
Here is her fox print, in keeping with the letter F and it's available in her Etsy shop Fawa1. (Clicking on the photo will take you to her shop)
Next week I'm looking for businesses linked with animals whose name begins with the letter G. Please do leave me any suggestions in comments plus of course any animal you'd like me to paint beginning with G.