I've discovered Zazzle, an on-line print on demand service, so my penultimate letter Y challenge is a few days later than planned!
Zazzle is great because you're able to add your designs to a variety of products without having to keep stock yourself and zazzle does all the posting too. Customers can also customise items by adding their own personal text. I've just ordered a personalised rugby t-shirt for my brother, as well as one of my own t-shirt designs. It's exciting to now have a range of clothes, mobile phone covers to mugs and stationary. There are sites for different countries so you can see the prices in your currency but items are still posted from USA. It may take time to get orders as there are hundreds of products but fingers crossed I will start to get some royalties (payment is a small percentage of each sale). Here are some of my products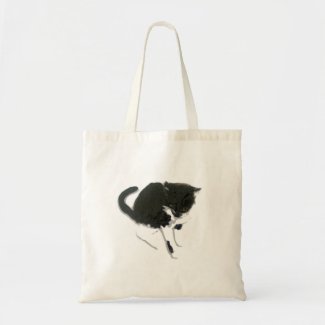 Curious Black and White Cat Bag
by
AnimalGlassDesigns
View other
Cat Bags
For the letter Y I couldn't get enthused about painting a Yak, so instead painted some Yorkshire terriers on a glass coaster! Decided to make it more stylized and it's called 'Yorkshire Terrier Dog Heaven', what do you think? The grass needs more work but I have to let the glass paint dry before I do more.
Hope you have a great week and I'll be back with my final animal alphabet challenge, the letter Z.
UPDATE
I wasn't happy with the grass on my coaster, so I wiped it off and replaced it with flowers!