Had a lovely day trip last week visiting Saltram House in Devon. It is a large National Trust property with an extensive collection of art and beautiful Chinese wallpaper. Here are a some photos.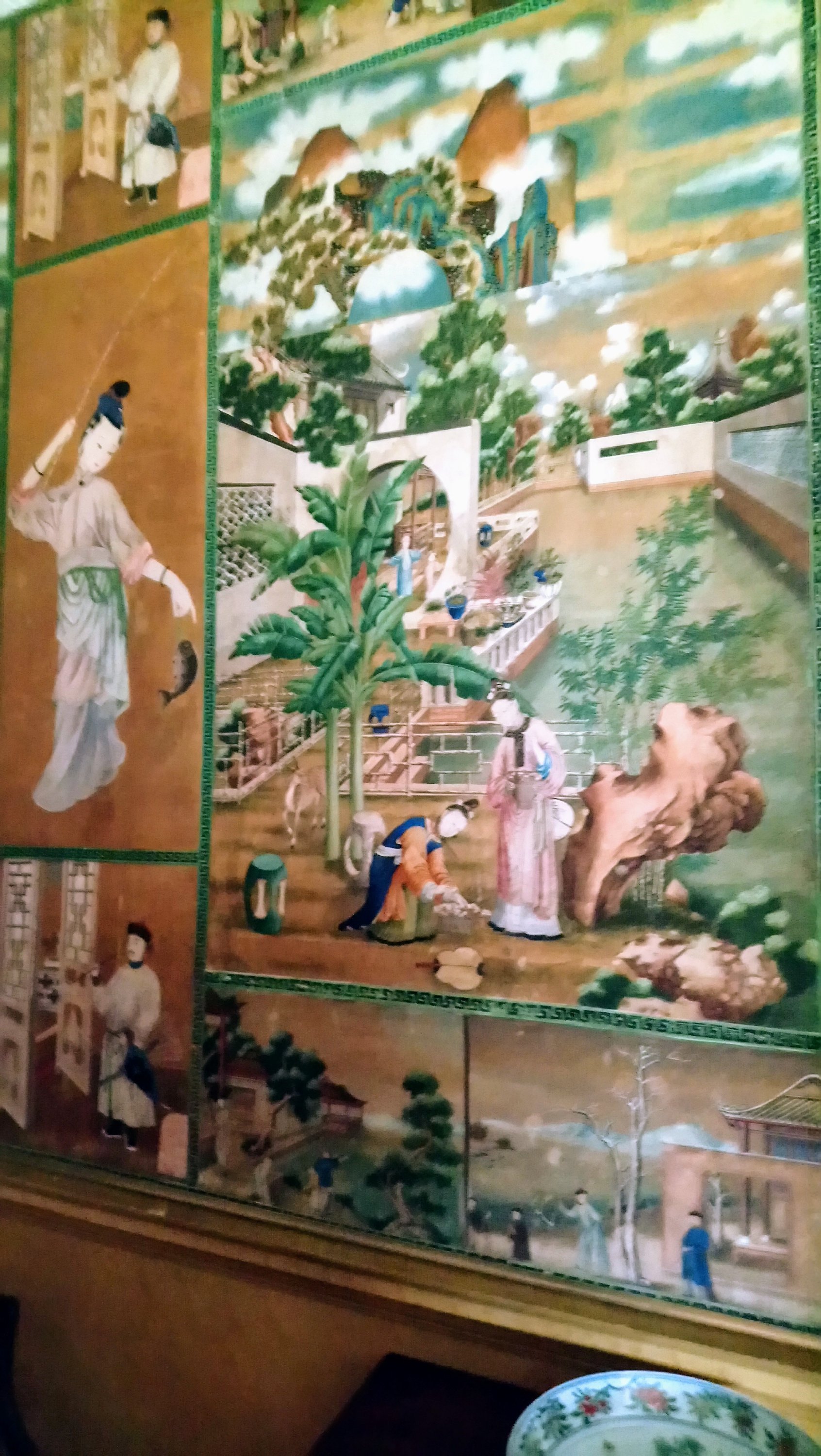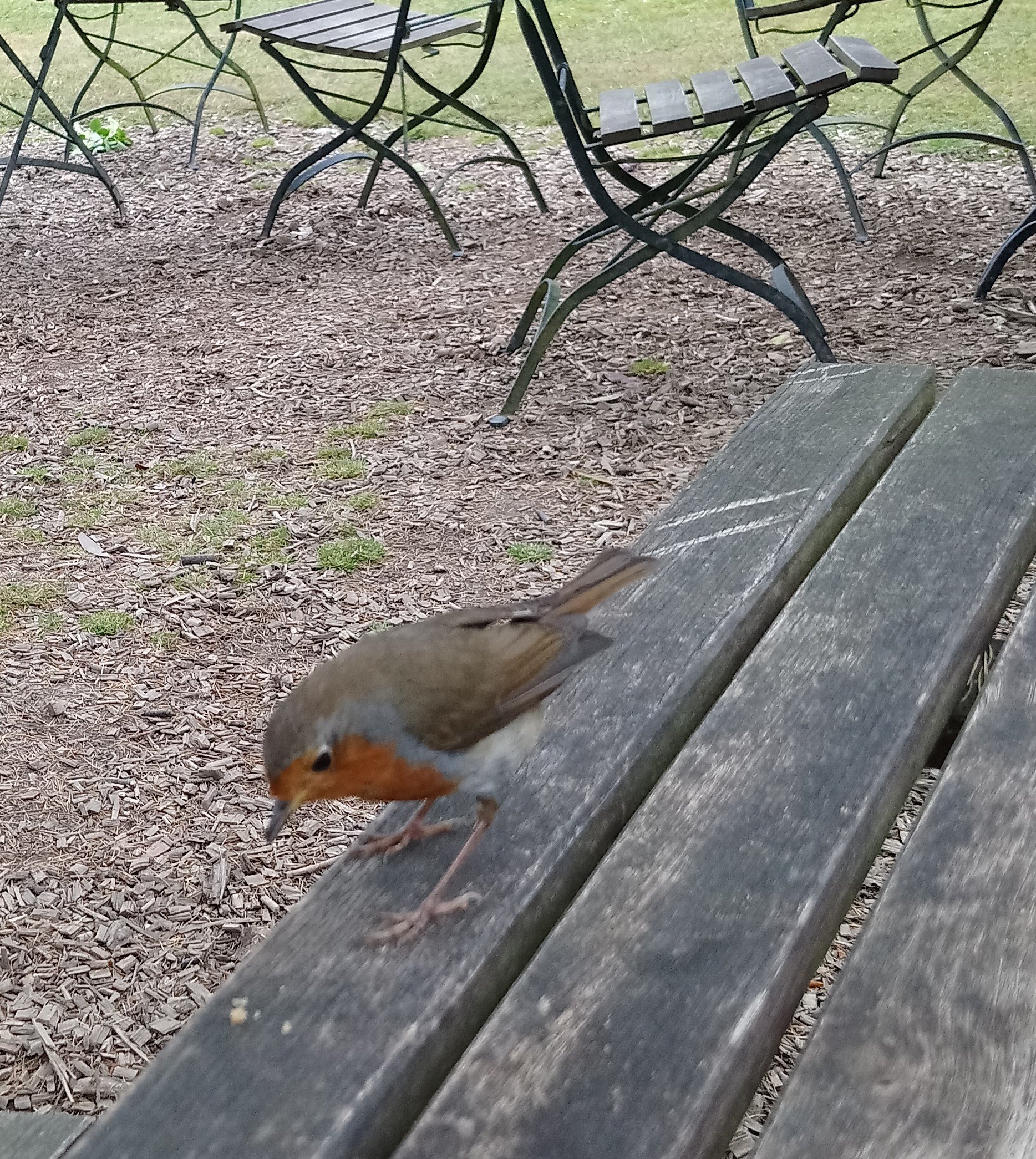 This little robin joined us for tea at the traditional tea rooms. Here they use lovely vintage crockery and have outside seating in the beautiful grounds.
Saltram House is definitely worth a visit but allow plenty of time as there is lots to see!