Just realised I'd promised a post on otters after writing about Buckfast butterfly and otters but I admit I'd forgotten! So here are some photos. These otters are either rescued from the wild, have been bred (some part of breeding exchanges) or just very old and in need of extra care at the sanctuary.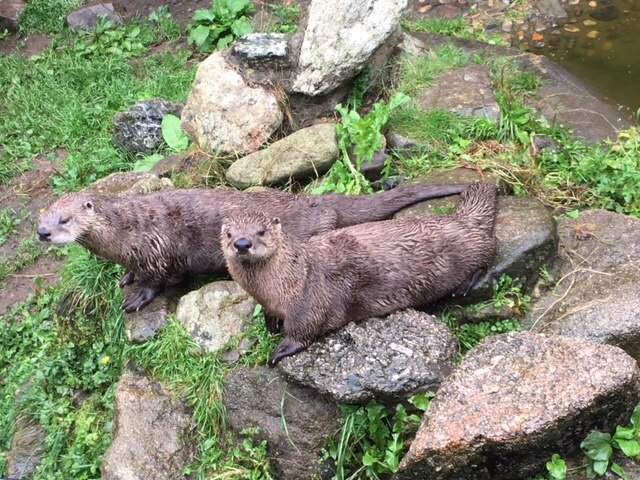 This last photograph is a bit blurred but so cute I wanted to include it! They are friendly and playful animals and it was brilliant to be able to see them, as they are elusive in the wild. In the early 1960s they were on the verge of extinction due to river pollution, habitat loss and hunting. Thankfully with habitat management and cleaner rivers they are increasing in number.
Here's a miniature painting of an otter. He's in glass paint with an acrylic background.
I did catch a glimpse of an otter in the wild once, which was exciting! Have you ever seen any in the wild?