Yesterday I went to an acrylic painting workshop organised by Topsham Art Group (TAG). The tutor was Greg Mason, a finalist on Sky Arts Landscape Artist of the Year.
I really enjoyed it and it was interesting to see how everyone's painting differed from the same photographic material. The photograph we were working from is top left.
The two very useful skills I learnt on this painting workshop:
-Use a grid system. You can see the faint lines on the photograph and the same grid is proportionately drawn on paper/canvas. Very helpful in positioning all key elements and aiding with perspective.
-To help with colour matching if you want to replicate the colour closely. Hold your paint filled brush near to the relevant part on the photograph to see how close the colour is.
In other news:
I've entered the Wraptious design competition and to be in with a good chance of being chosen I need your help! Every facebook like or share earns me one point and each sale 100 points. Here are three of my entries, clicking them will take you to Wraptious where you can see my other entries and vote.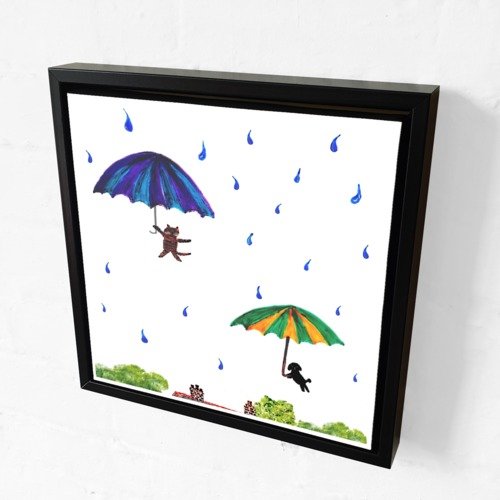 It is a fantastic opportunity to have my work selected by retailers, so it would be fabulous if you could like and share 🙂