The heat wave has now gone in the UK and been replaced by a lot of rain water. My sympathies to all those that have been flooded.
We do seem to be getting more extreme weather events, which is a worry.  I live quite near the river Exe in Devon but thankfully they have done a lot of work on the flood defences recently. It is a beautiful area and I love these rushes.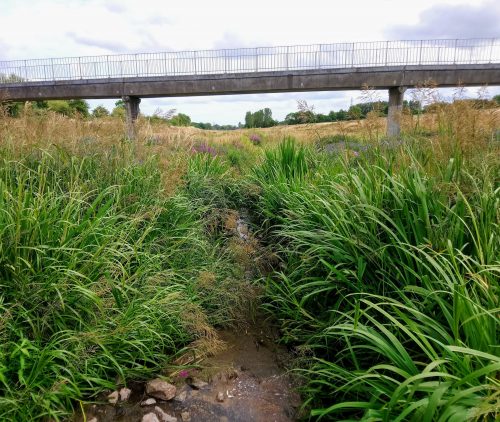 The rain water cycle has clearly been showing it's path these last few weeks, as explained in my water cycle poem. This has now been published as an ebook or paper back. Hopefully it will help children understand the cycle. I have more poems in the pipeline to illustrate, explaining scientific concepts, my job for the next few months!
First I'm exhibiting some glass paintings and mixed media art at Topsham Art Group exhibition, August 10th-25th. It is a popular show that I've visited many times but not had my work at before. There are some very talented people who belong to the group, so I'm looking forward to seeing it and it will be interesting to get some feedback.