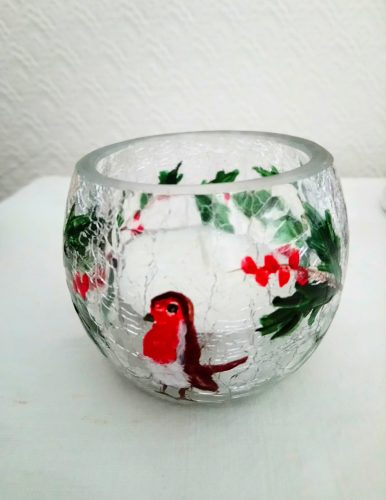 Two weeks today will be Christmas eve, so for 10th December advent calendar photo thought I'd share a Christmas Robin. Time goes so fast doesn't it but this Holly Berry Robin candle holder can still be purchased in my shop.
However today is the last posting date for international deliveries in time for Christmas.
I'm pleased to say I still have a robin visitor to my garden, enjoying the bird food!