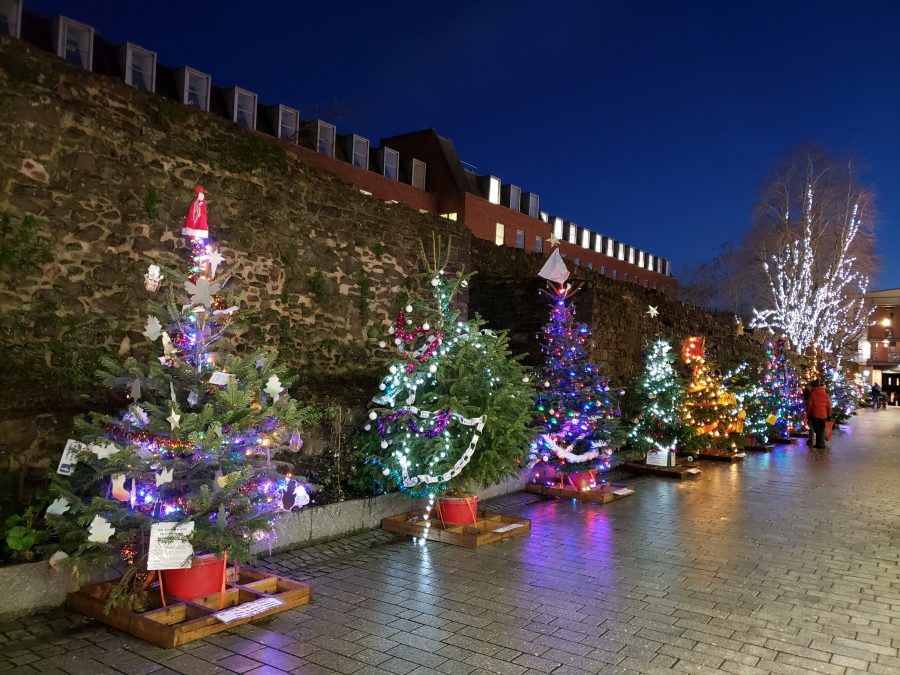 A great display of Christmas trees in Exeter, decorated by various charities, for today's online advent calendar. These are by a Roman wall and really brighten the walkway up.
Big apologies to anyone who has taken the time to comment on this blog.
I have just discovered that there was a plug-in conflict and comments have not been processed. This has been for some time, so if you have commented I'm so sorry I didn't reply but I never got your comments!
It is now resolved but for anyone else using wordpress.org with jetpack be aware comments will not work with the anti-spam bee plugin. Removing the plugin has sorted the problem. There appear to be other conflicts with Jetpack too, check them out here
Book Giveaway
There is still time to enter the book giveaway. Deadline extended to Tuesday 31st Dec due to the technical error. I wish I'd known about this comments issue earlier but that's life I guess and a mistake to learn from!
Please comment below or follow blog for the chance to get signed copies of my poetry books.