As mentioned in my previous post I have a new art project making video art (literally!) by recycling video cassettes. Video cassettes are very difficult to recycle, so I got the idea of reusing them as a canvas alternative. This video art has the advantage of being freestanding art or it can be placed on screws on the wall using the two holes on the back of the cassettes.
My first one was an experimental abstract design, which you can see in the photo on the right. Once I knew that the paint would stick, I did a second one with butterflies.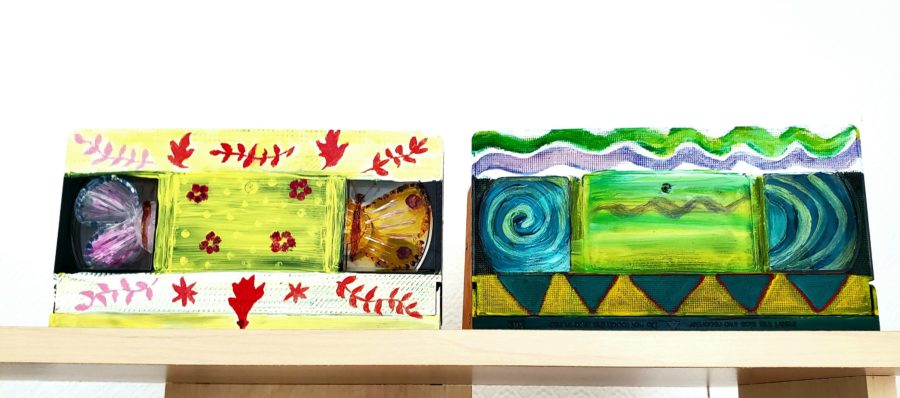 The butterflies are in glass paint on the clear plastic, which means with light behind them they glow. The rest of the video is painted in acrylics and I'm really pleased with the effect, a new kind of retro art!
I will definitely be doing some more and happy to take requests, favourite animal, flower, sports etc.
Other news is it's Topsham Charter Day on Saturday 28th Aug and Topsham Art Group will be having a stall outside St.Margarets church. You'll be able to buy local artists work, cards, including by myself and next years TAG calendar. So if you're in the area do pop by but I advise coming by public transport if you can. Parking is limited and the high street will be closed to traffic!