I managed to get to see See Monster art installation at Weston-super-Mare last week. It was great, a creative use of an old oil rig. Just very sad that it couldn't last and is now being recycled, melted down. So for those that didn't get to see it, here's some photos
It was a grey day but we managed to time it so we could see it in daylight and in the dark. It was spectacular at night, so well worth the second trip after warming up with a tea break!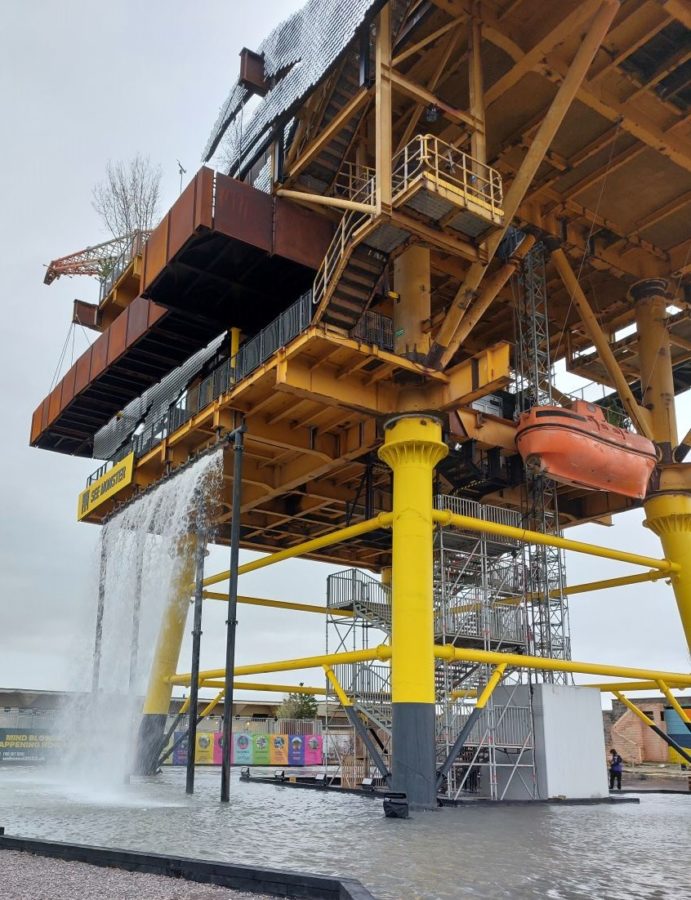 I loved this waterfall and the gardens.
All the plants were real and the wind turbines etc from recycled materials.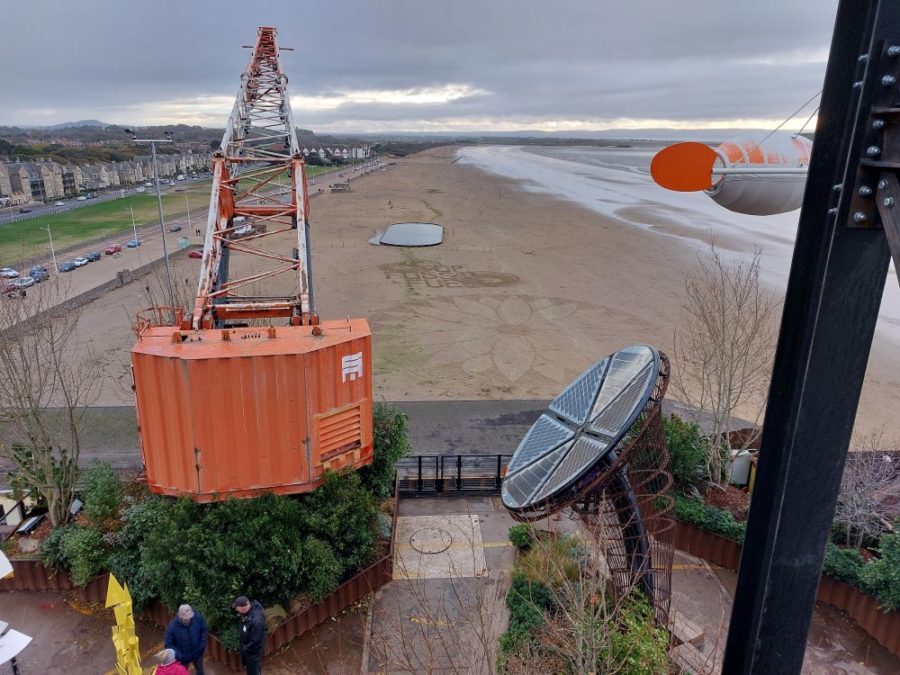 I'm not sure what is going to happen to the site now but See Monster certainly brought a lot of visitors to the town. It also extended the life of an old oil rig into something amazing.