Portfolio of nature and animal art with links to glass painting gifts and illustrations of wildlife and pets. Purchase original gifts on this site direct from the artist or choose from a large range of print on demand products with nature and animal art from Annabel's Zazzle stores.
If you can't find the animal you want, please do make contact, happy to paint all animals!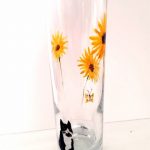 GIFTS with BIRD ART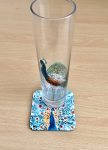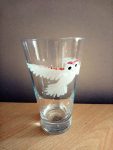 GIFTS with WILDLIFE ART
FOR CHILDREN
Create your own unique animals with these COLOURING-in PRODUCTS. There is an animal for every letter of the alphabet!
Read about the natural world and how things work in this COLLECTION of POETIC SCIENCE PICTURE BOOKS.