The weekend didn't start well with the village fair being cancelled. I was looking forward to it but the fields were too soggy!
So in light of my positive blog on rain, I've been busy creating 2 new products. The first are sun catchers because we might get some sun one day! I decided to paint a honeysuckle on one, which I've not  done before, with a bee and another with my sunflower design. My butterflies are improving all the time I feel, the trick being to let the glass paint dry before adding another layer of colour. You can mix glass paints but if you add a colour on top of some recently painted it will go tacky, unless completely dry.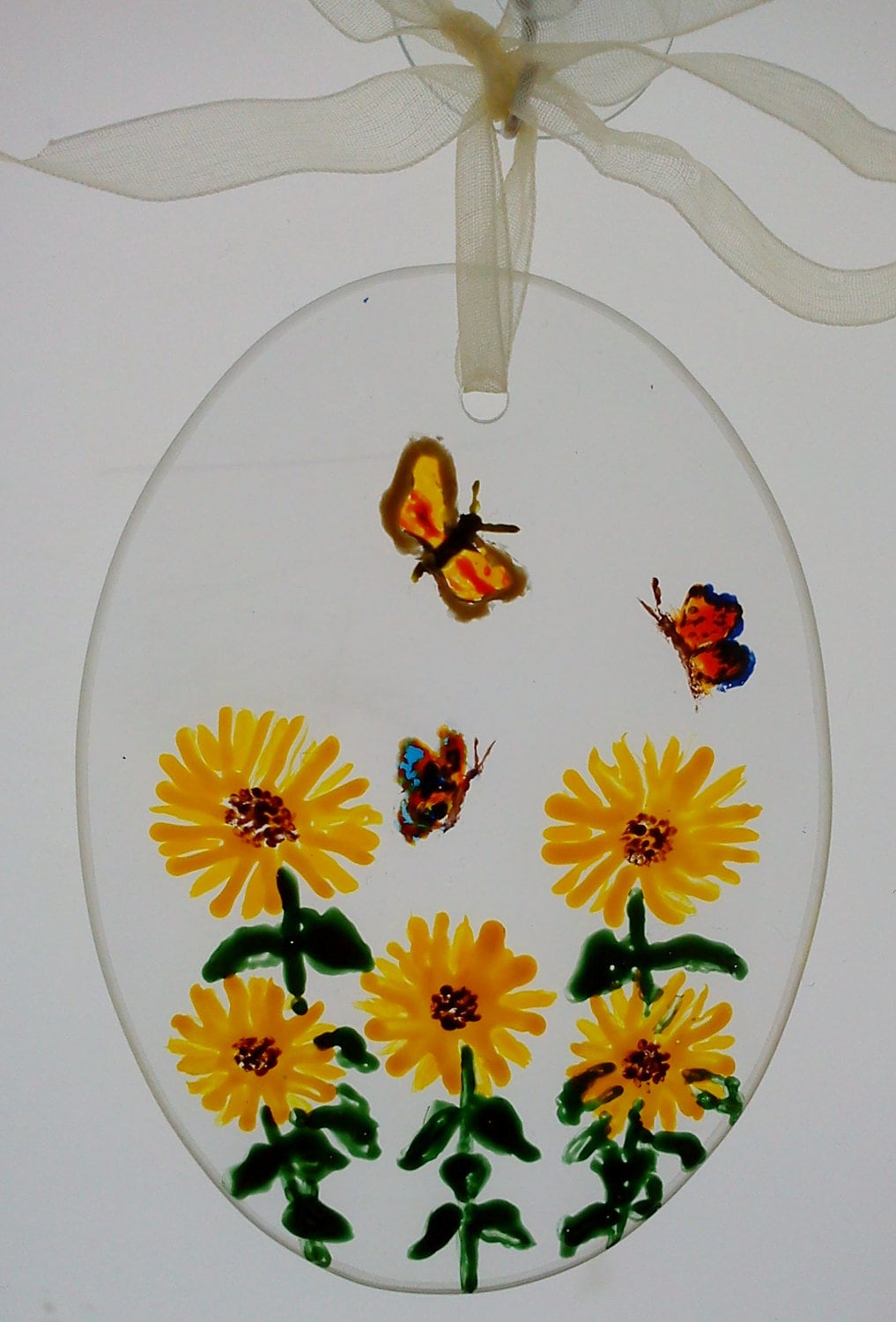 My other creation is photo cards. I had a lot of fun designing these using some landscape photos I'd taken and super imposing pictures of my hand painted animals. It is amazing what you can achieve with Photoshop. I can't wait for the photographs to arrive, so I can then make them into quirky cards!
Today I've downloaded Gimp onto my laptop, as Photoshop is only on my old, very slow pc. I hadn't realised how much free photo editing software there is now. I'll let you know how I get on with it but I'd be interested in your experience of free photo editing software.