My letter J art challenge results ended up having a cat theme, as mentioned in my earlier post.
Of course the big cat is a Jaguar. It most closely resembles the leopard physically, although it is usually larger and of sturdier build and its behavioural and habitat characteristics are closer to those of the tiger. The jaguar's present range extends from South-western United States and Mexico across much of Central America and south to Paraguay and northern Argentina.
He is painted with glass paint on acetate overlaid on an acrylic painting on canvas. Like my Irish setter last week I painted the other side of the acetate too, so that the trees didn't show through!
Having googled J animals I chose a Javanese cat for my ACEO.
I'd never heard of Javanese but it is a breed of designer Siamese-style cats that includes the Balinese, Colorpoint Shorthair, Oriental Shorthair, and Oriental Longhair. These breeds were inspired by breeders who wanted to take the qualities of the Siamese and alter the coat and colors to their liking.  The name is derived from the tradition of using the names of the countries and islands of south-east Asia for Oriental cat breeds.
He took me a while to get right, they are unusual looking cats and is not quite finished
I have two featured artists today Jan Vallance and Jo Sara.
Jan Vallance has been painting and selling her art since 2005. "I work from a studio in an old mill. In the winter the studio gets bitterly cold, so I often work from home. Home is a Narrowboat on the canal in the Northwest of England."
I chose Jan because as well as her name beginning with J she has set herself a challenge to paint a sheep ACEO painting a day for the next year. She started this in April, a mighty challenge and I wish her luck. Click on the photo to see more of her sheep paintings
 

Sheep Painting a Day 57 by Jan Vallance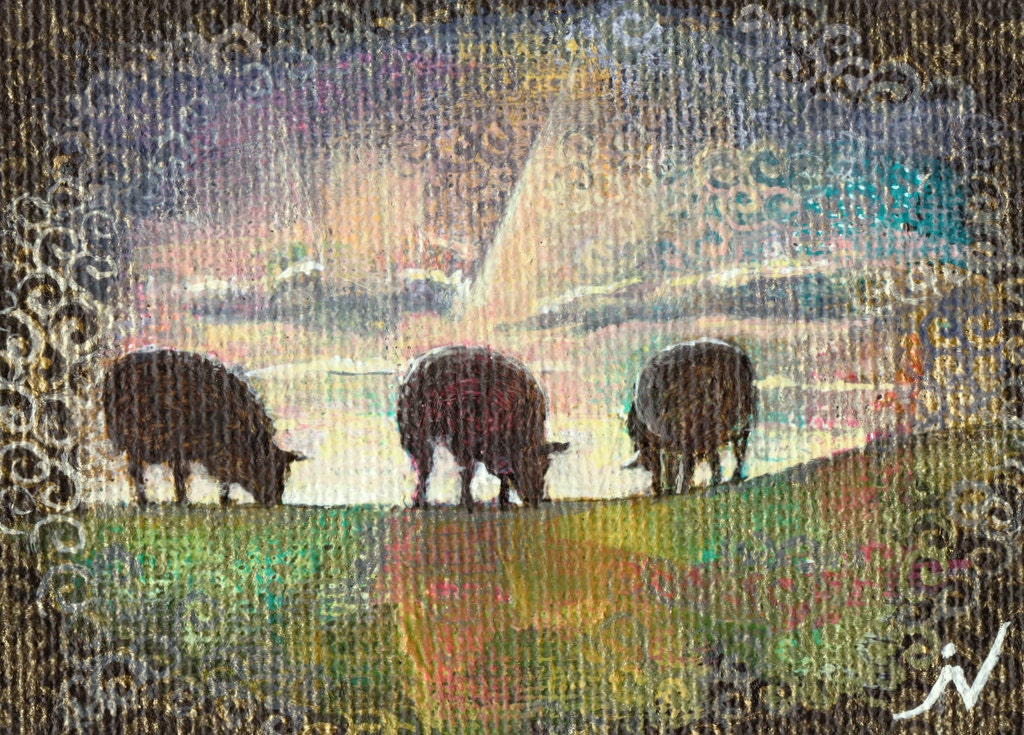 Jo Sara is a mosaic artist. With a fondness for birds and realising how important they are in the garden and a natural pest control, she makes wonderful bird baths.